.
This is for Amy...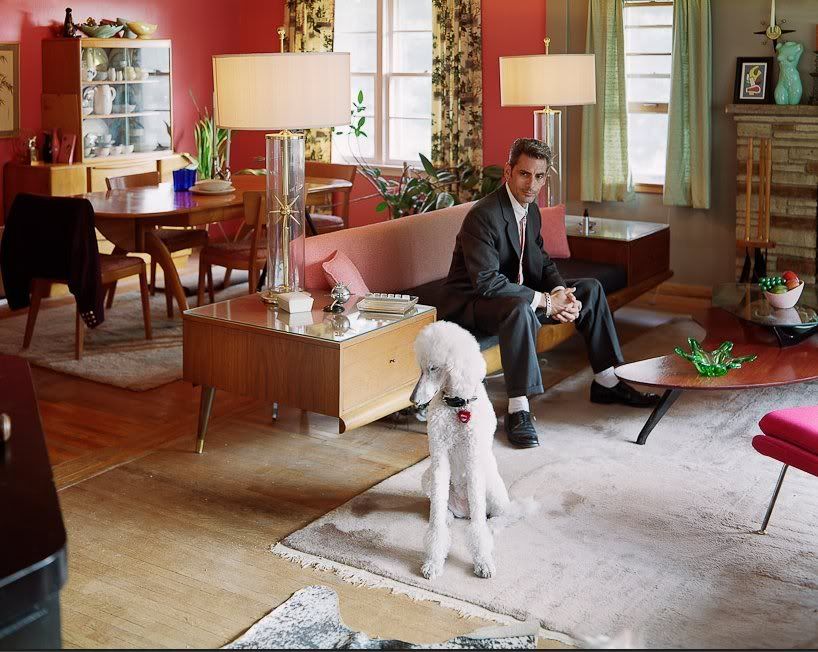 .
My girlfriend and I bought a house back in June and have been renovating it. It's a 20's-era house and we're decorating it in 50's era retro, a style she and I both love.
While looking around for stuff, I hit across a wonderful
gallery of portraits taken by Jennifer Greenburg
documenting the "Rockabilly" sub-culture. Not only are the photos amazing, but the rooms in which the subjects pose become equally important and fascinating characters in the min-stories the portraits tell. Great stuff!
..